Register for upcoming Track My Steps events in North Carolina
I CAN I WILL Celebration!
for gradesK-12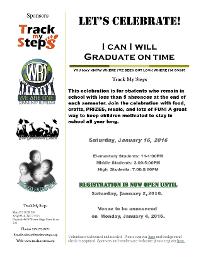 Parents for Student Achievement Training Center meet and greet.
Registration is currently not open. Date, time, to be announced. 413 E. Pender Street Wilson, NC 27893
Franklin Accelerated Readers (F.A.R.)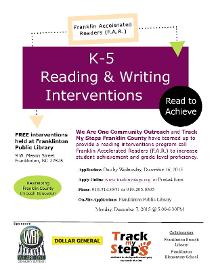 Applications are now open until Friday, December 16, 2015, grades K-5. Donations and sponsors are welcomed.
Click on picture to view flier or download here. Register by clicking on the word "applications" above.